About us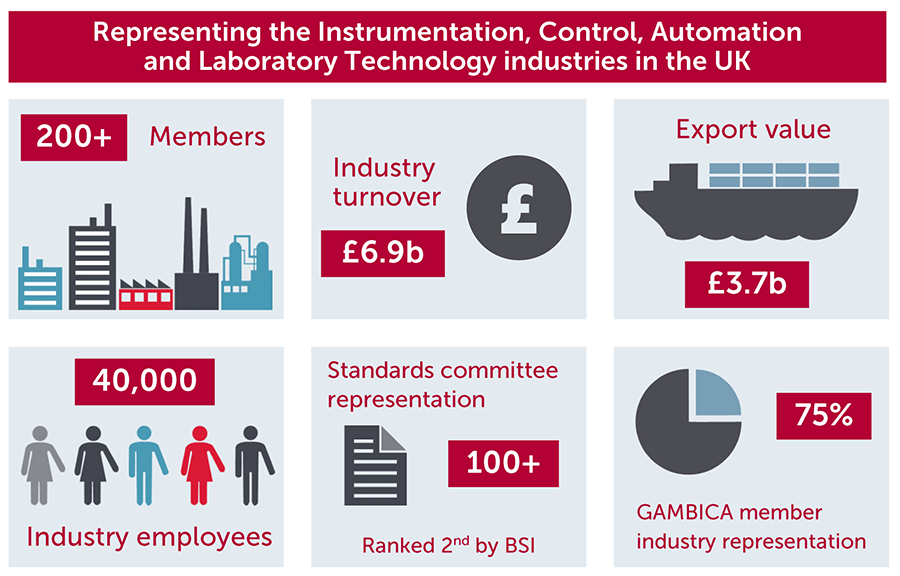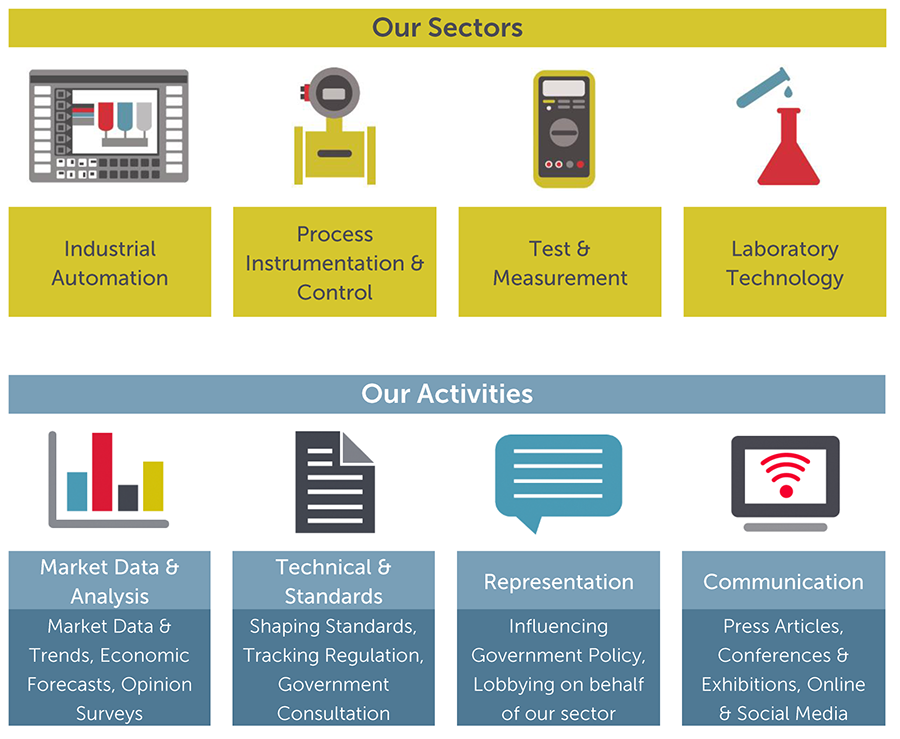 Download the above as a pdf here
GAMBICA is the Trade Association for Instrumentation, Control, Automation and Laboratory Technology in the UK.
The Association's primary objectives are to further the successful development of the industry and to promote the competitiveness and profitability of member companies.
The scope of the Association covers four sectors of industry:
Within these industry sectors, specific product or technical issues are addressed through Association Groups. Issues of significance across broader sectors of the Association are addressed through activities open to all member companies.
Member companies also benefit from a range of services through the Association; market data and economic forecasts, technical help on standards and EU Directives, and access to specialist services providing professional advice on taxation, employment and legal issues.
For further details see GAMBICA Member Benefits.
GAMBICA operates with a Management Board which comprises of the President, Vice Presidents and Treasurer; elected representatives from the principal sectors of the industry and up to four co-opted members.
Follow the link below to download the GAMBICA Memorandum of Association,

gambica_memorandum_of_association_v3.pdf