About Us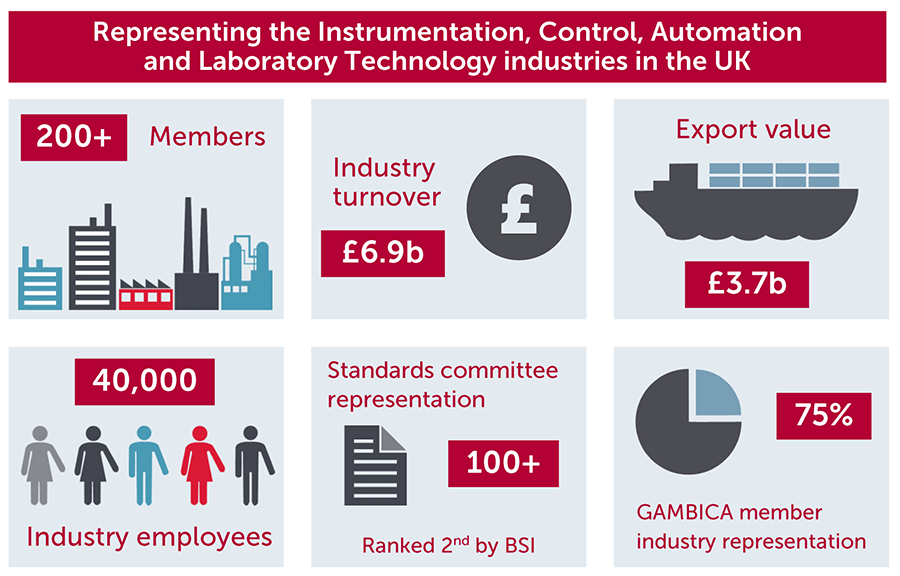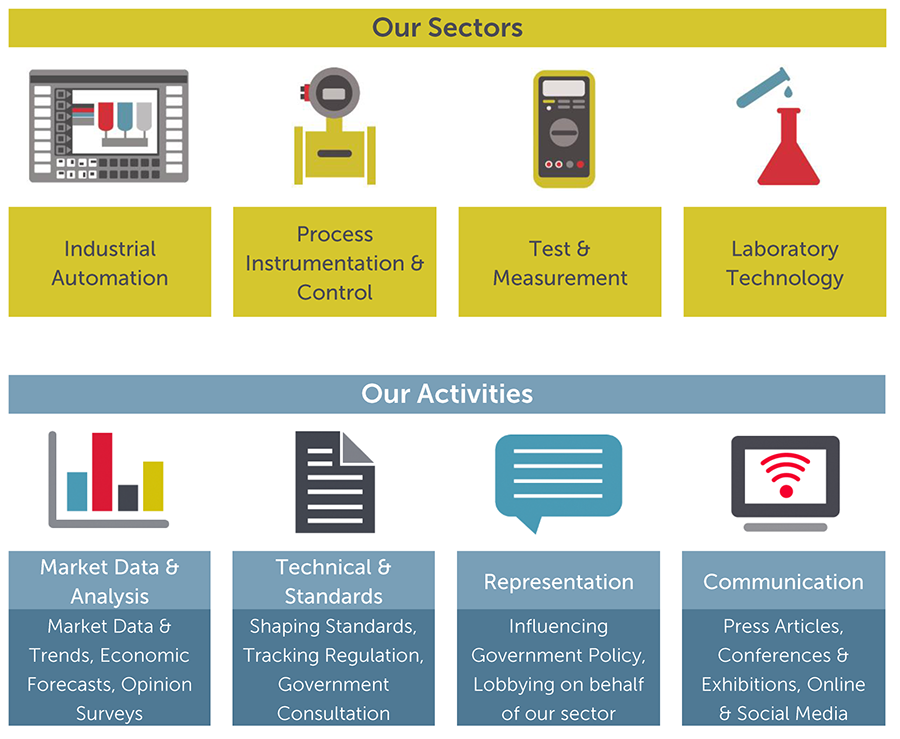 Download the above as a pdf here
GAMBICA is the Trade Association for Instrumentation, Control, Automation and Laboratory Technology in the UK.
The Association's primary objectives are to further the successful development of the industry and to promote the competitiveness and profitability of member companies.
The scope of the Association covers four sectors of industry:
Within these industry sectors, specific product or technical issues are addressed through Association Groups. Issues of significance across broader sectors of the Association are addressed through activities open to all member companies.
| | | |
| --- | --- | --- |
| KNOWLEDGE | INFLUENCE | COMMUNITY |
| Regular briefings and updates on relevant industry issues, future opportunities and topical news | Influencing Government policy and lobbying on behalf of our sector, directly and as part of collaborative groups | Creating networks of members, associations, organisations, government, media, academia and other related stakeholders |
| Market data and trend reporting, economic forecasts and opinion surveys to help plan strategies and budgets | Developing technical standards that affect product compliance and acceptance worldwide | Development of International business through exhibitions, trade missions and promotional initiatives |
| Tracking and advising on the impact of changes in standards and regulation to stay infomed | Shaping opinion through press campaigns, conferences, exhibitions, online and social media | Member events, seminars, consultations and training sessions across sectors and industries |
| Access to GAMBICA Business Support Helpline and Technical Consulting service | Promoting the benefits and breaking down barriers to adoption of technology in our customer sectors | Excellent meeting facilities and hot desking in London for members to use |

GAMBICA operates with a Management Board which comprises of the President, Vice Presidents and Treasurer; elected representatives from the principal sectors of the industry and up to four co-opted members.
Follow the link below to download the GAMBICA Memorandum of Association,

gambica_memorandum_of_association_v3.pdf