40 Million Steps for Charity

Join us from 1st June and help us walk a combined 40 million steps!.......yes you heard it right 40 million! After a year of lockdowns, some working from home, gyms and other recreational facilities being closed this is a great opportunity to promote the event and influence your staff to help them get outside and active each day during June whilst getting sponsored and raising money for a leading industry charity. Your friends and family are more than welcome to join us to reach our target and help us raise even more money.
---
We did it!! Thanks to everyone who participated and showed their support!
Progress can still be found on our spreadsheet here
---
The Challenge
The challenge is to walk as many steps as you can (aiming for 10,000 steps every day) from 1st June, if we can sign up at least 134 people we can collaboratively walk 40 million steps by the end of June. GAMBICA will provide the details of how to log steps and keep track of progress to all those who register.
Share your challenge
Share your walks with us and your photos via our social media channels and tag us on Twitter @gambica and on LinkedIn. Use the hashtags #GAMBICA40 #GAMBICASTEP and don't forget to share details of the event to your company website!
The Charity
Creating better workplaces and industry communities for over 100 years...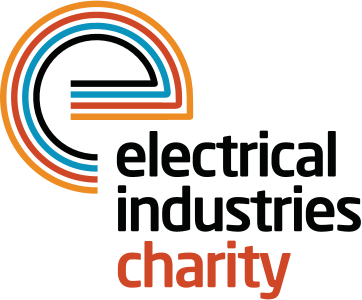 The Electrical Industries Charity (EIC) is an industry charity for industry people and has been supporting our sector for over 100 years. The EIC is a one stop shop for emotional, practical, mental and financial help exclusively available to current and past employees of the electrical and energy sector and their immediate family. The Charity welfare team support tens of thousands of people every year and award immediate needs grants to those who need a hand up. The Electrical Industries Charity depends solely on donations from our sector, for them to support us, we need to support them. It is because of all the assistance the EIC give to our sector that GAMBICA have chosen to assist them by raising funds through a 40 million steps challenge.
The Electrical Industries Charity award millions of pounds to colleagues in need yearly and this means fundraisers like the 40 million steps challenge are so important to help keep the funding streams flowing. Tessa Ogle, CEO and MD of the EIC comments, 'Association fundraisers which harness individual and team support from its members help to make a huge difference in funding for the Charity. GAMBICA have always supported EIC and this initiative is a great way to raise awareness for the EIC and funds. GAMBICA members are eligible for EIC support and it is because of challenges like the 40 million steps that the EIC can support GAMBICA members. A huge thank you from all at EIC for taking part in this monumental challenge and the deepest thanks to from all of our sector colleagues who your donations will support.'
The Electrical Industries Charity is here for us and is a free and confidential service open 365 days a year. Their team can support you no matter your circumstance and support is a phone call or email away.
All money raised from the GAMBICA event will be donated to this charity that supports our industry.
---
To Register
Please send an email to Sarah Wicks, Company Secretary, Office & Administration Manager
Once registered you will receive:
Sponsor forms
Links to a Virgin Money Giving Page
Posters to promote the event internally and externally
An email banner
Details of the event community app group