Free premium listing on distributors and manufacturers platform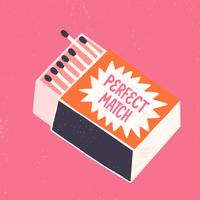 A really important member benefit is now available to GAMBICA members which will help you to find excellent distributors overseas or manufacturers, even while you can't get abroad to meet them.
As a GAMBICA member, you are entitled to free premium membership of the BioChannel Partners portal which includes a company entry in the database where you can list your products, link to your website and advertise the type of partners you are looking for. You are also entitled to a 15% Discount for Training and Bespoke Channel Partner Recruitment Services (Use code: Gambica) and a 20% Discount for BCP Partnering Portal Access (Automatic for Gambica Members).
Biochannel Partners directory lists both manufacturers and distributors of laboratory equipment across the globe – giving GAMBICA members access to a vetted, up-to-date list of distributors in their export regions.
The BCP partnering portal contains over 25,000 up-to-date company records of both distributors and manufacturers. It is searchable by region, industry, product type and by products services and applications. You can search the database and refine your search until you have the number of company returns you want, thus keeping your costs to a minimum to find accurate details of the type of distributors you want to reach. The cost of searches depends on the number of results but as a GAMBICA member, the cost of your search will be discounted by 20%. Many of the database entries have been personally vetted and in these cases the entries will contain email addresses of key staff as well as website and company details. You can also manage the channel partner qualification process within the portal.
You can view the portal here.
Distributors and manufacturers are included in the directory either as a free entry, or as a paid-for member but as a GAMBICA member, you will be given premium membership of the directory entirely free of charge. The entries of paid for members are available to anyone viewing the directory, but the details of those who have not paid for inclusion are available only to those who pay for search results.
To download a brochure of Biochannel Partners' services for GAMBICA members, click here.