Economic & Political Update
As part of our efforts to share knowledge within our community, we commission an economic forecast from Oxford Economics, one of the world's foremost global forecasting and research consultancies. Our forecast, accompanying presentation, and expert commentary are tailored to GAMBICA member industries and indicate opportunities in the sector as well as government investment forecasts.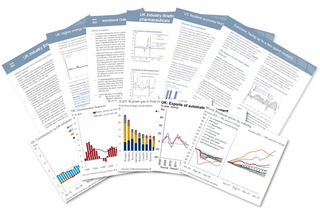 The forecast includes:
A detailed UK macroeconomic review and investment outlook for the UK.
Industry briefings, focusing on major markets, including; oil & gas, chemicals, pharmaceuticals, automotive, aerospace, food & beverages, paper, wood, paper, rubber and plastics, extraction, utilities and construction.
Global economic forecasts for the US, Japan, Europe and emerging markets.
The forecast report, presentations and expert commentary are available to non-members alongside a political roundup from the Department for Business, Energy and Industrial Strategy, highlighting changes in policy and regulation impacting GAMBICA members' sectors.
Content details and costs for our most recent forecast and update are shown below (all prices excl. VAT):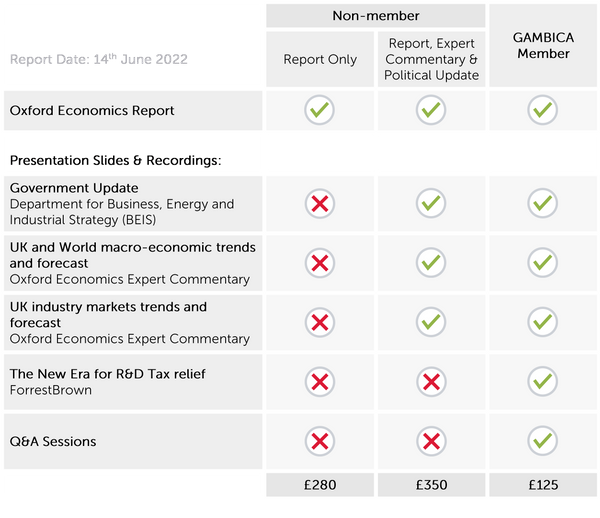 Please note: Content is only available to UK-registered businesses whose areas of interest fall within, or are closely related to, GAMBICA member sectors.
If you want to learn more about membership, please head over to our Membership page or get in touch with one of our team. Or, if you have any issues requesting or accessing content, please get in touch with our Office & Administration Manager, Sarah Wicks.