Sustainability
Environmental Impact Survey

Demonstrating leadership in creating a better future together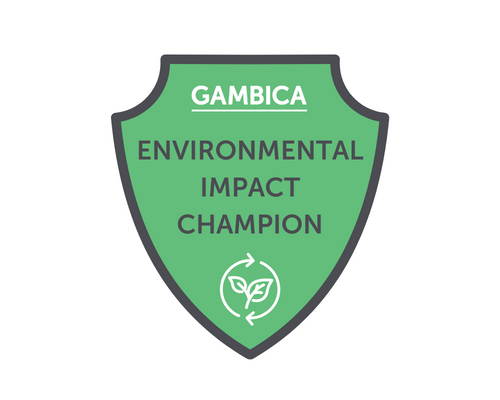 Join GAMBICA on your sustainability journey by taking part in our new eco initiative survey. By completing the Environmental Impact Survey, members can come together to help each other improve their performance and reduce their environmental impact.

By filling in details of your company's annual energy usage, waste and travel on the specialised spreadsheet, you'll be able to monitor your organisation's green progress. The data will show your year-on-year trend as well as develop an industry average to measure yourself against.
There will be two aspects reported in this survey
An individual report specifically for your business
A benchmarking report, including the aggregated and anonymised data of all participants
The individual report will only be sent to you and not shared with anyone else. It will convert your submitted data into CO2 equivalent values, showing a breakdown for CO2 emissions across the different areas of your business. This will allow you to see where you are emitting the most CO2 in order to prioritise your actions. It will include a pie chart for the current year and a trend chart that will be updated each year that you participate.
The benchmarking report will aggregate and anonymise all of the data, from all GAMBICA participating members, to produce an industry benchmark against which you can compare your own business.
Become an Environmental Impact Champion within our sectors and take steps to reducing your climate impact on the planet by completing the GAMBICA Environmental Impact Survey.

To take part in this initiative, contact [email protected] to get involved.