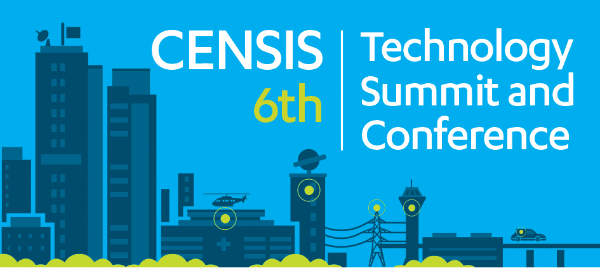 CENSIS is Scotland's centre of excellence for sensing, imaging and Internet of Things technologies. Last year over 500 people attended the 5th Summit and the event has established itself as a fixture on the Scottish tech scene and is a growing national event for sensor systems and IoT.
The CENSIS Tech Summit brings delegates together for a day of presentations, exhibitions, discussion and networking. The event also includes a large exhibition area, with demonstrations from technology providers and near-to-market academic research groups.
The final agenda has been published and includes talks on new IoT business models, cybersecurity, edge processing, machine learning, artificial intelligence, 5G, quantum sensing and much more. The exhibition space has sold out and we'll have over 40 exhibitors this year.
The event is free to attend, and the day includes lunch and a drinks reception.