GAMBICA will be exhibiting, hosting two specialist panel sessions and giving a keynote address at the CHEMUK 2021 supply-chain expo and speaker programme running on the 15th & 16th September 2021 at NEC Birmingham.
About the event:
CHEMUK 2021 will bring together the UK's chemical processing and chemical product formulation industries, providing an intensive 2-day supply chain sourcing, business networking, intelligence gathering, best-practice and strategy development experience.
Designed to introduce new relationships and strengthen existing ones throughout the intersecting layers of the UK's 'chemical sector', the event allows the 'industry' to consider the big challenges and opportunities.
2-Day Chemicals Industry Supply Chain Expo
CHEMUK 2021 will provide visitor groups with a diverse and impressive showcase of 250+ specialist exhibitors showcasing latest plant, equipment, materials and services supporting the chemicals industries, driving operational performance, efficiency, future-proofing, safety, compliance and more..
Speaker Programme
The 2-day speaker programme will deliver some 30+ hours of free to attend expert intelligence, case studies, best practice and tech-insight 'snapshots', to inspire and assist next level investment and operational strategies for attending industry groups across the UK chemicals & chemical product sectors.
Centre stage will be critical themes such as process innovation, improvement & intensification, sustainability & responsible care, digitisation, new technology, plant & supply chain management, process safety & regulatory landscape, global trade, sector skills, Brexit and more.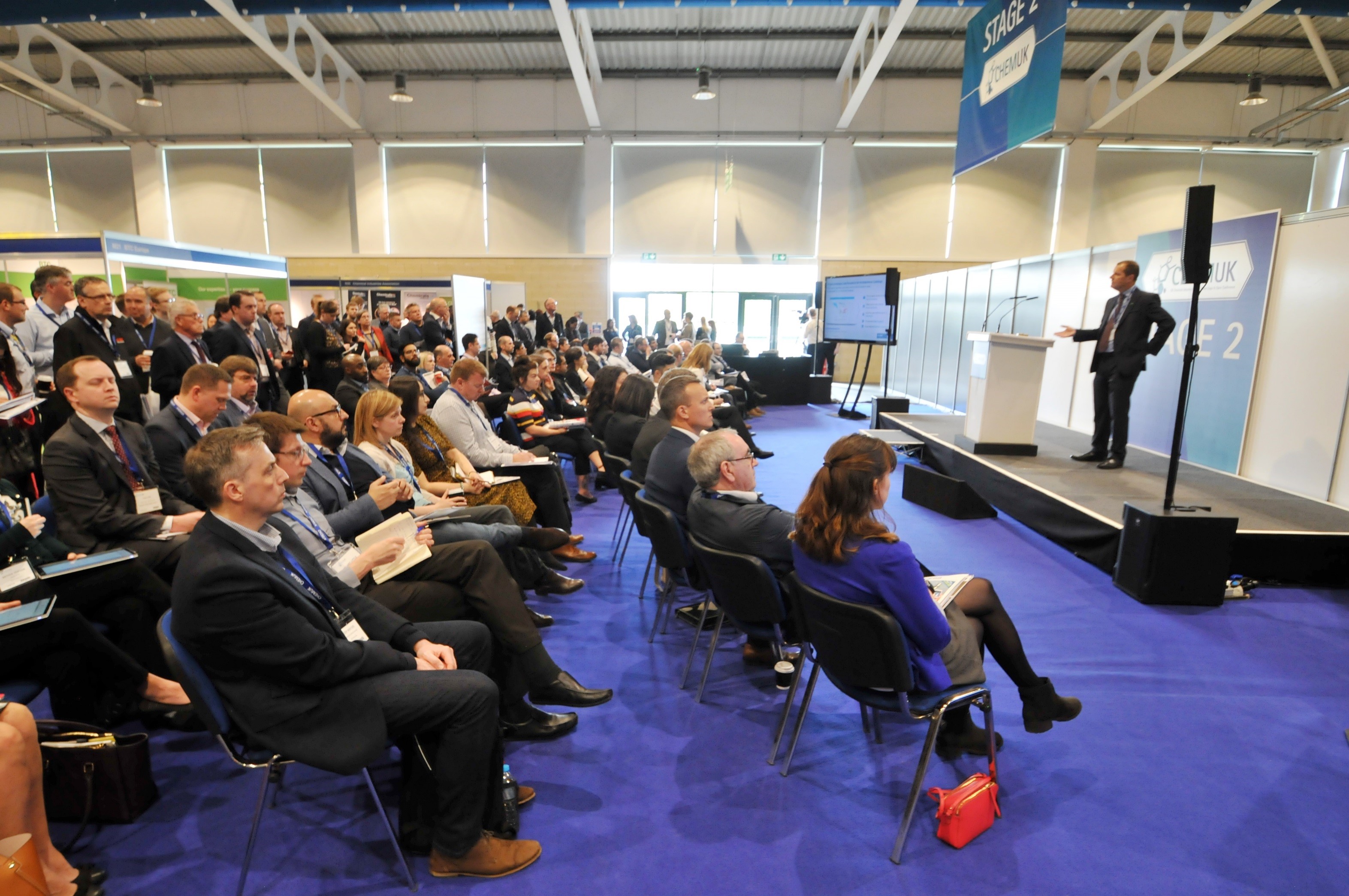 Sectors in Focus
Programmes will address the needs of the diverse industrial chemicals development, processing & distribution sectors, from commodity to fine & speciality chemicals, intermediates, dyestuffs, additives, bio-based chemicals etc. Downstream formulated-product sector focus will include Cosmetics & Personal Care, HI&I Cleaning & Biocidal Products, Adhesives & Sealants, Polymers & Resins, Lubricants, Pharma & Healthcare, Paints, Inks & Coatings and more, as well as key 'breaking markets'.
NEC Birmingham
Hosted at the NEC Birmingham, CHEMUK 2020 is located in the heart of the UK's largest chemical region whilst providing excellent connectivity for the rest of the UK and Europe.
With FREE ENTRY into all exhibits, features & presentations, plus on-site FREE PARKING, as well as easy access by rail and air, the venue provides an easy experience for all visitor groups.
Who should visit?
CHEMUK 2021 reaches out to all key chemicals/chemical product & chemical using industries, targeting Chemical Process Engineers, Operational, HS&E, Control & Instrumentation, Test & Inspection, Manufacturing, Formulation, Logistics, Procurement & Supply Chain, R&D & Scientific professionals plus Chemical industry business teams.
Organisers are anticipating attendee groups from across the broad industrial chemicals processing & distribution sectors, from petrochemicals & base chemicals, to fine & speciality, intermediates & additives, polymers, inorganics, dyes, pigments, green chemicals, process chemicals and more.
Equally, the event provides chemical-based formulated product industries, from the cosmetics & personal care industries to paints & coatings, household & industrial cleaning, pharmaceuticals, water treatment, plastics and others, with crucial access to supply chain raw materials, chemical product processing plant & technologies, support services.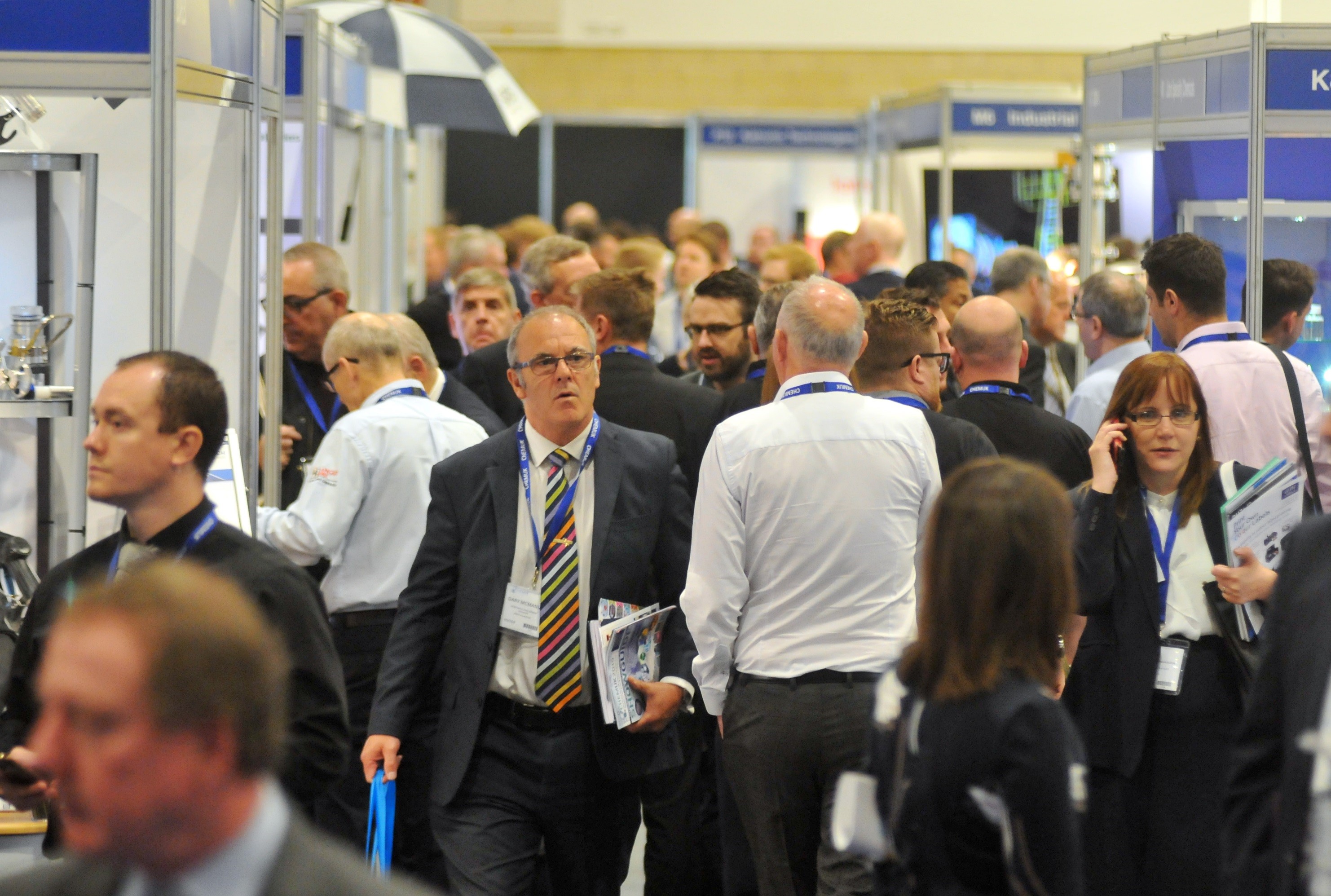 Dates for the Diary
CHEMUK 2021 takes place on 15th & 16th September, 2021
Venue: NEC Birmingham
Opening Times:
Day 1: 9.00am – 5.00pm
Day 2: 9.00am – 4.00pm
FREE PARKING for all visitors
Register NOW for your FREE entry badge at www.chemicalukexpo.com