Twice per year, we commission an economic forecast from Oxford Economics, centred on the industries and global regions that our members supply into. The forecast comes as a detailed 30+ page report and usually is presented at an event hosted in London.
We will continue with publishing the forecast report, but due to restrictions on being able to meet, we will hold the presentation of the forecast as a webinar, presented by the usual Oxford Economic speakers and joined by a speaker from BEIS. We have timed the event to follow the planned late-November budget, giving Oxford Economics the opportunity to produce the best and most up to date forecast that they can.
The Oxford Economics forecast report will be published on Wednesday 2nd December 2020 and you can reserve your copy and register for the webinar here. The webinar will also be recorded so it can be accessed at a later date.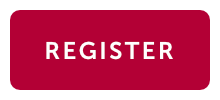 The cost of the report to GAMBICA members is £110 + VAT per company (£250 + VAT non-members) and you will receive a digital copy that can be shared within your organisation. After you have registered for the report and webinar, each company will be able to reserve up to 2 further places on the live webinar and you will also be able to share the recording much wider within the company. The live webinar will take place from 09:30 – 11:30 and will be:
Government update - Department for Business, Energy and Industrial Strategy (BEIS)
UK and World macro-economic trends and forecast - Oxford Economics
UK industry markets trends and forecast - Oxford Economics