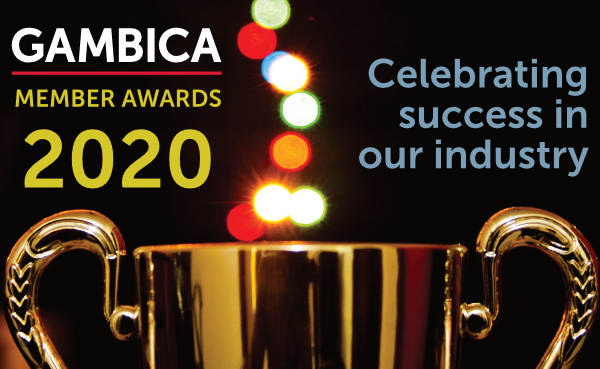 The GAMBICA Member Awards are our way of celebrating the success of the people in our industry who have stood out in their achievements. We encourage member companies, working groups and GAMBICA staff to nominate employees of member companies throughout 2020, up to the 16th of October. The awards will be presented at the Annual Lunch event on 26th November 2020.
There are two categories of awards for which member companies can nominate their employees:
YOUNG TALENT AWARD
An award to recognise the rising stars in our industry, aimed at young people working in a GAMBICA member company who have shown exceptional talent, initiative and competence in their work
INDUSTRY CONTRIBUTION AWARD
This award is to celebrate those who have contributed to the wider industry and the GAMBICA community as a whole. Aimed at those who have participated in collaborative efforts such as GAMBICA working groups, Standards committees, Regulatory consultations or other collective activities.
For more information, please download the GAMBICA Member Awards Pack, which contains nomination forms for both awards

Download Member Awards pack