The Trade Documents Bill currently going through parliament, has the potential to allow you to hugely streamline your export and import activities, saving time and resource. The bill will give digital documents the same legal weight as signed paper documents, this includes bills of lading, bills of exchange, promissory notes and warehouse receipts and the new law will reform the requirements for the 80 per cent of trade documents worldwide which are governed by UK law.
Gunnar Collin of Enigio, a deep-tech company offering innovative solutions to ensure consistency, integrity, traceability and possession of digital information. Gunnar has been keeping a close eye on developments here and in worldwide and Enigio is one of the technology companies ready to use the law as soon as it is passed.
In this webinar, Gunnar will explain what the Trade Documents Bill is and what it means for your company. He will set out how to use the Bill to improve your systems and save cost.
He says: "The challenge is to make digital paper which performs like paper paper. We need to make it simple to single out an original from a copy and to be able to endorse it, sign it, stamp it etc. It cannot be locked to a platform."
The Bill is expected to get through in October – hence the slightly longer notice than usual on this one…
To book your place for the webinar click here.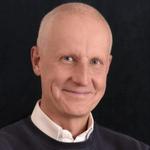 Gunnar Collin, is Head of Sales, Trade Finance, Enigio. He is a senior operations and banking professional with over 30 years of experience from the financial sector in different organisations, geographies and cultural settings. Focus has been on Trade Finance and Operations, always in senior leadership roles. Gunnar is now fully focused on making sure that Enigio's ground-breaking inventions and services will be known and implemented wherever there is a need for digitalisation and transformation.