Join us to hear about two funding programmes for projects deploying technologies to contribute to the UK's net-zero commitments.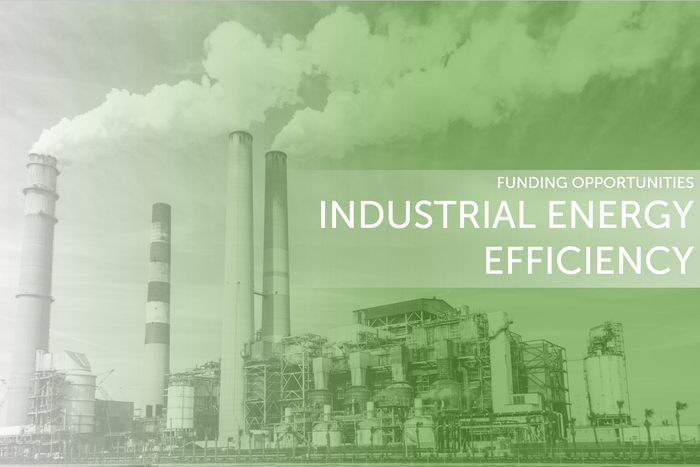 Industrial Energy Transformation Fund (IETF)
Details of Phase 2 of the IETF which will be split into four funding 'windows', worth a total of around £220m.
Phase 2 Autumn 2021 = total funding up to £60m.
Future competition windows are anticipated to open in January, May and October 2022.
The fund supports the commercial rollout and permanent installation of technologies at industrial sites, rather than general research, development and testing of a technology solution.
Project Eligibility:
Deployment of mature energy efficiency technologies that improve industrial process energy efficiency and reduce energy demand.
Deployment of deep decarbonisation processes or technologies to help businesses decarbonise their industrial processes.
Feasibility and engineering studies for projects deploying mature energy efficiency technologies or deep decarbonisation technologies.
---
Industrial Energy Efficiency Accelerator (IEEA)
Details of Phase 3 of the IEEA providing ~£8 million of grant funding, to support the development and industrial-scale demonstration of innovative technologies, which have the potential to reduce energy consumption, maximise resource efficiency, and cut greenhouse gas emissions, within any industrial sector.
Projects comprise an industrial partner that will implement the technology at their site, and (usually) a technology developer that has developed the new technology. Other project partners in a consortium can include research organisations, universities, specialist technology suppliers and consultants.
Project Eligibility:
Demonstration of a novel technology, or a commercial technology in a novel way
Project will lead to a reduction of carbon emissions through reduced energy use and/or resource efficiency.
Energy/resource efficiency is achieved in the production stage (i.e. not distribution, use or disposal).
Project must have good scale-up and commercial replication potential in the UK industrial sector.
---