Planning for Success and Succession
New Hall Hotel, Sutton Coldfield
21stJanuary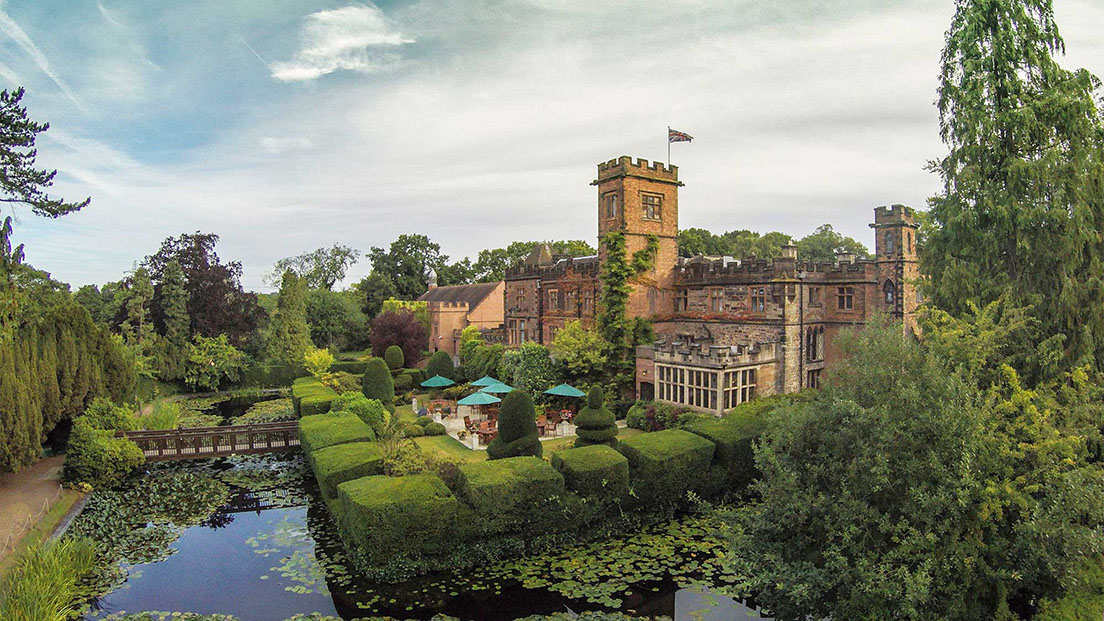 The January Lab Tech conference is where the industry gets together to share experiences and information and to access intelligence on future directions.
This year the conference has been titled 'Planning for success and succession' and our regular attendees from the leaders of the lab tech industry are invited to bring their rising stars with them to learn about the future of laboratory equipment, how to use modern production methods to increase profits, and how to use modern marketing methods to cut waste and improve marketing ROI.
Special rates for +1s have been added for this year to allow those who have been identified as future leaders of the industry to attend for a very modest fee.
To book places for you and your colleagues please click here
This year's events will have all the usual political and economic updates and forecasts and will also feature a presentation by the Employee Ownership Trust about the new tax breaks available to those thinking about transferring ownership of their businesses.
The programme
The future for Lab Tech firms
There is a lot spoken about Industry 4.0 but it is not always clear how SMEs can really benefit. We are fortunate to have Andrew Peters from Siemens a company renowned for its future forward production to explain to delegates how to manage the change needed to take advantage of innovation, without disappearing down a rabbit hole or losing current competitive edge in the process.
Why should you invest in 5G will be explained by Fiona Piercy, CEO of Worcestershire Local Enterprise Partnership (WLEP) who runs the Worcestershire 5G testbed and has some cogent examples of what 5G could do for lab companies.
A window on the future of the laboratory will be opened for attendees by Markus Gershater, Chief Scientific Officer of Synthace a company at the bleeding edge of lab software building a sophisticated, adaptable and hugely powerful platform which gives lab users integrated control over lab equipment. He will be explaining how lab equipment manufacturers will need to adapt to maintain their market positions as requirements of lab users change.
There will be an extended round table session before lunch in which delegates can pose questions to the speakers to get answers particular to their businesses.
Of course the conference will also offer full economic and political forecasts to help you frame your activities for the coming year.
Planning for succession
Many lab industry leaders are struggling with the twin issues of how to identify and nurture their best talent for future leadership roles while divesting themselves of some of their operational duties, whether to take a well-earned retirement or simply to have more time to lead rather than manage. The conference will have two specialist speakers to help you - renouned leadership coach Tania Watson will explain how staff at senior and mid company levels can use leadership skills to develop key staff and Oliver Smith of the Employee Ownership Association will explain how tax breaks have made transferring ownership of your company to your staff not only tax efficient, but hugely empowering and engaging for staff.
Planning for success
GAMBICA's mission is to help develop their members' markets and in a final conference session this year we have two speakers who can help you to reach out to potential new markets by using the channels that they live in.
While many of us view social media as offering poor yields in terms of hard sales, more and more potential clients are now digital natives who expect to find you on-line. If your company isn't visible there then it is for them, a non-entity. These presentations will help you to do what is essential to ensure that you don't miss out on lucrative markets and that you spend your marketing budget where it will have the biggest and most trackable effect.
Again, there will be a round table afterwards at which you can put your own questions about how to improve your marketing ROI.
The conference takes place at the New Hall Hotel, Sutton Coldfield on 21stJanuary with a dinner the night before on the 20th.
After-dinner speaker announced
In an unusual extension of the learnings available from the event, Alfie Moore, comedian, ex-cop, legal expert and frequent voice on Radio 4's comedy hour, will explain why you can't rob a bank, and how to get an admissible statement out of a police dog.
For details of the after dinner speaker, see below.
Gallery of past conferences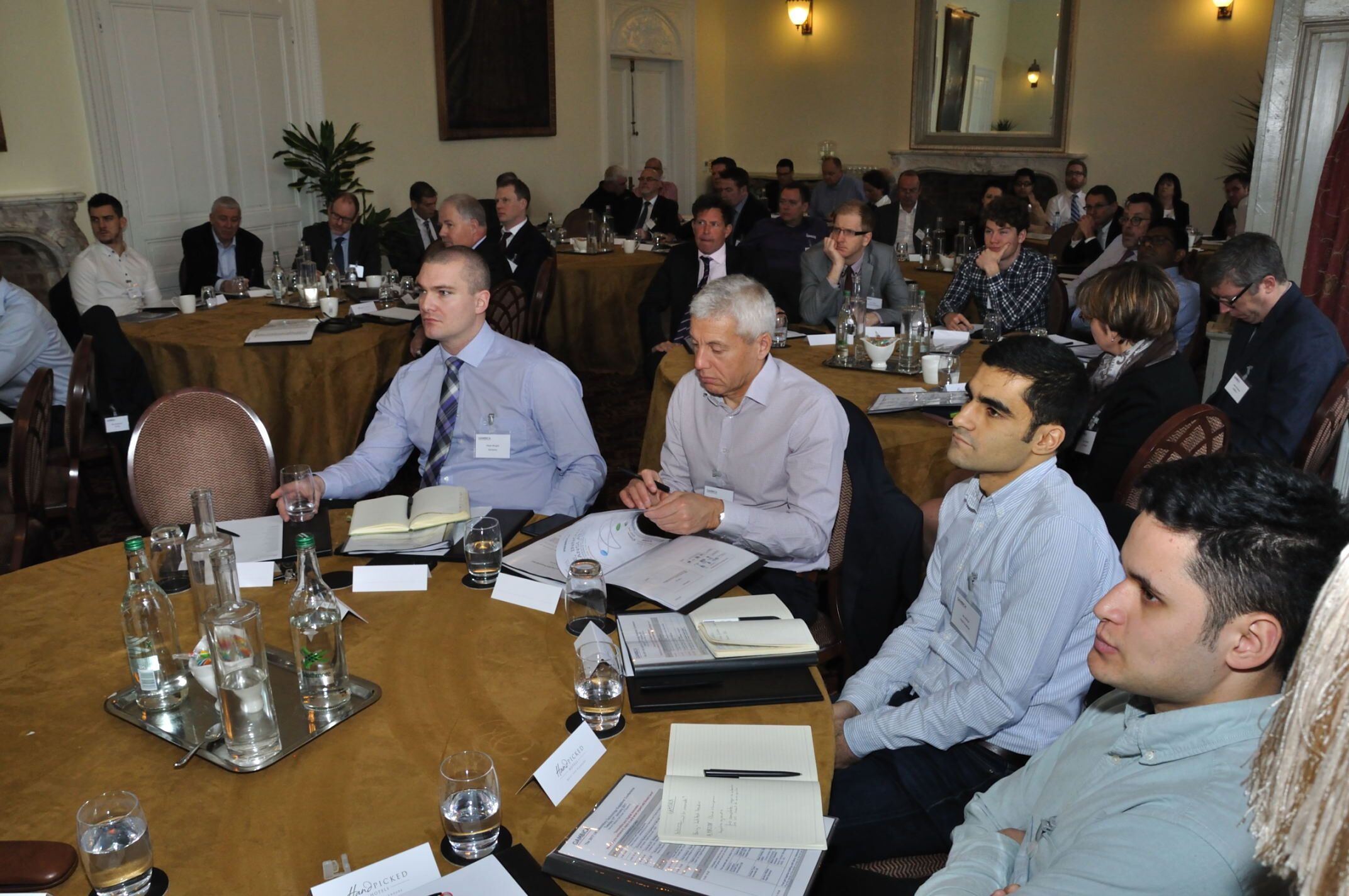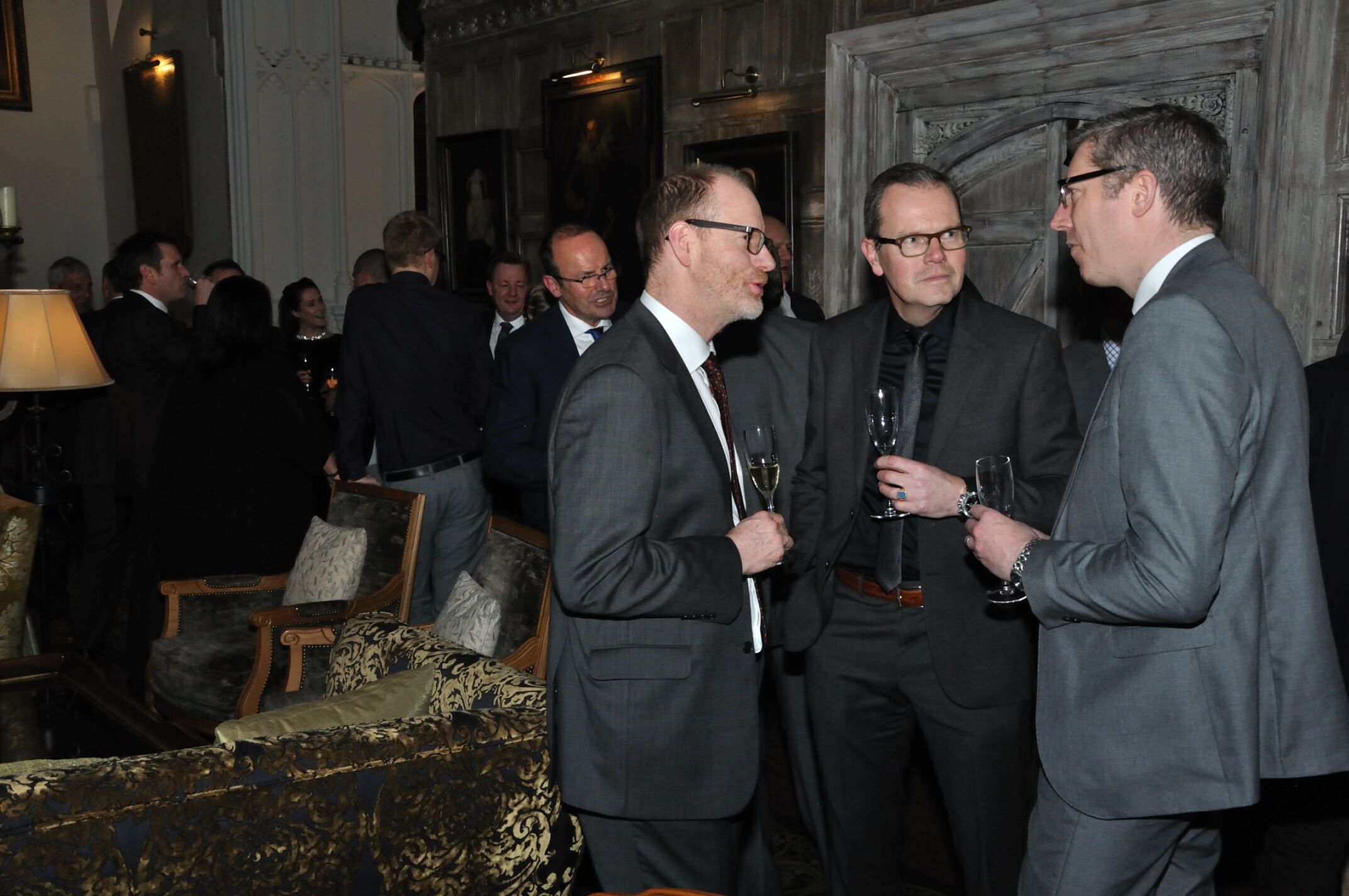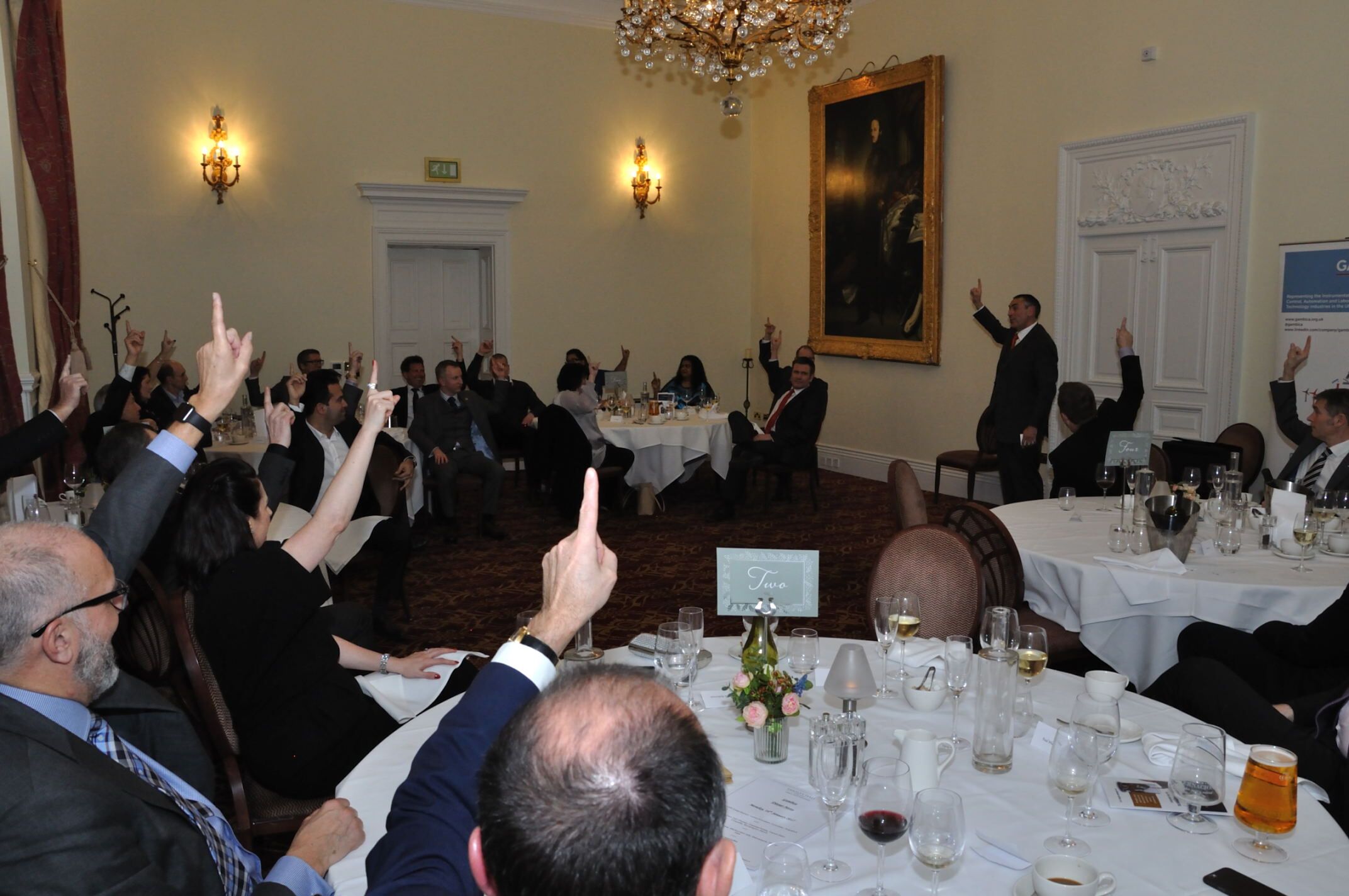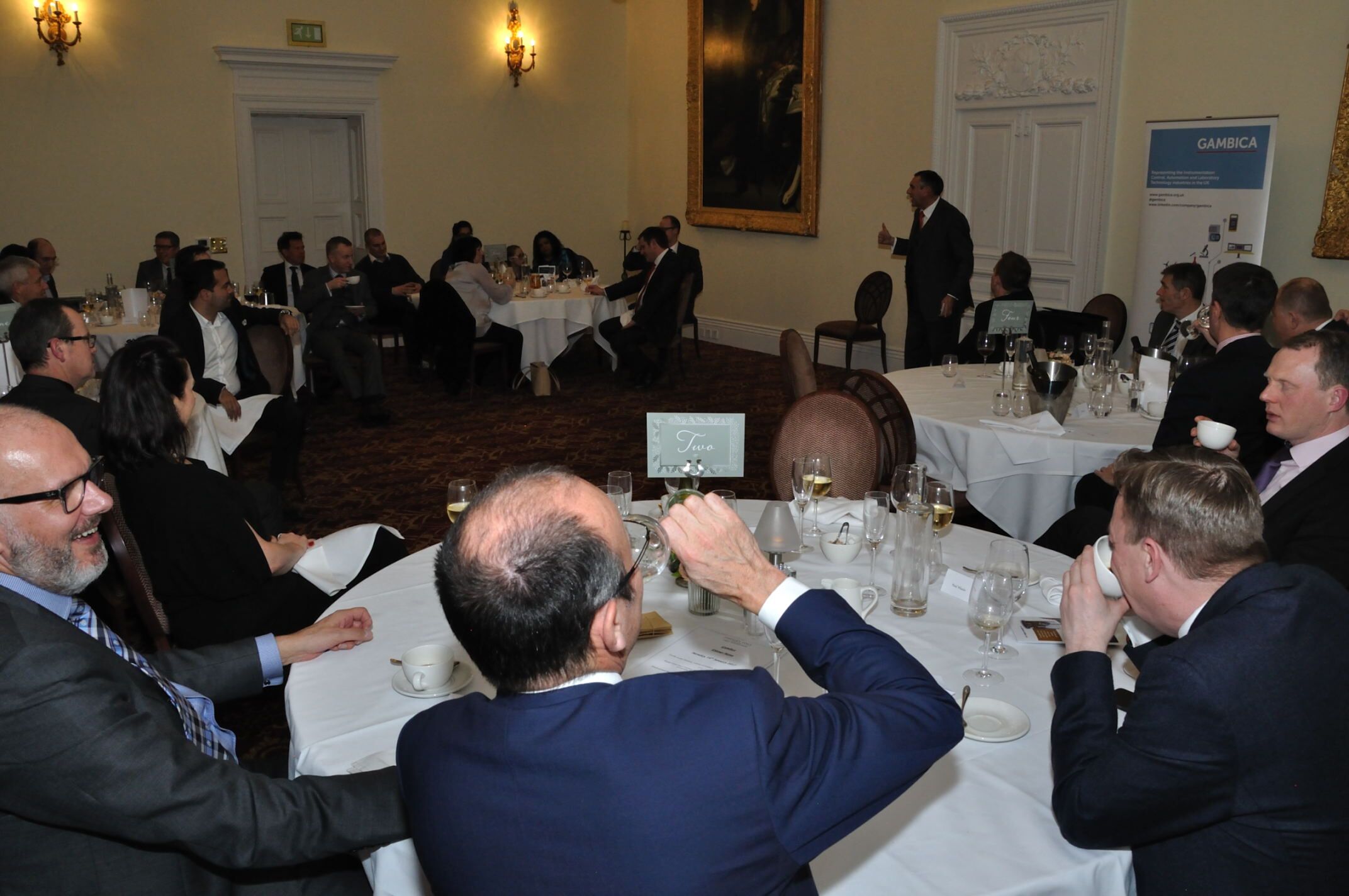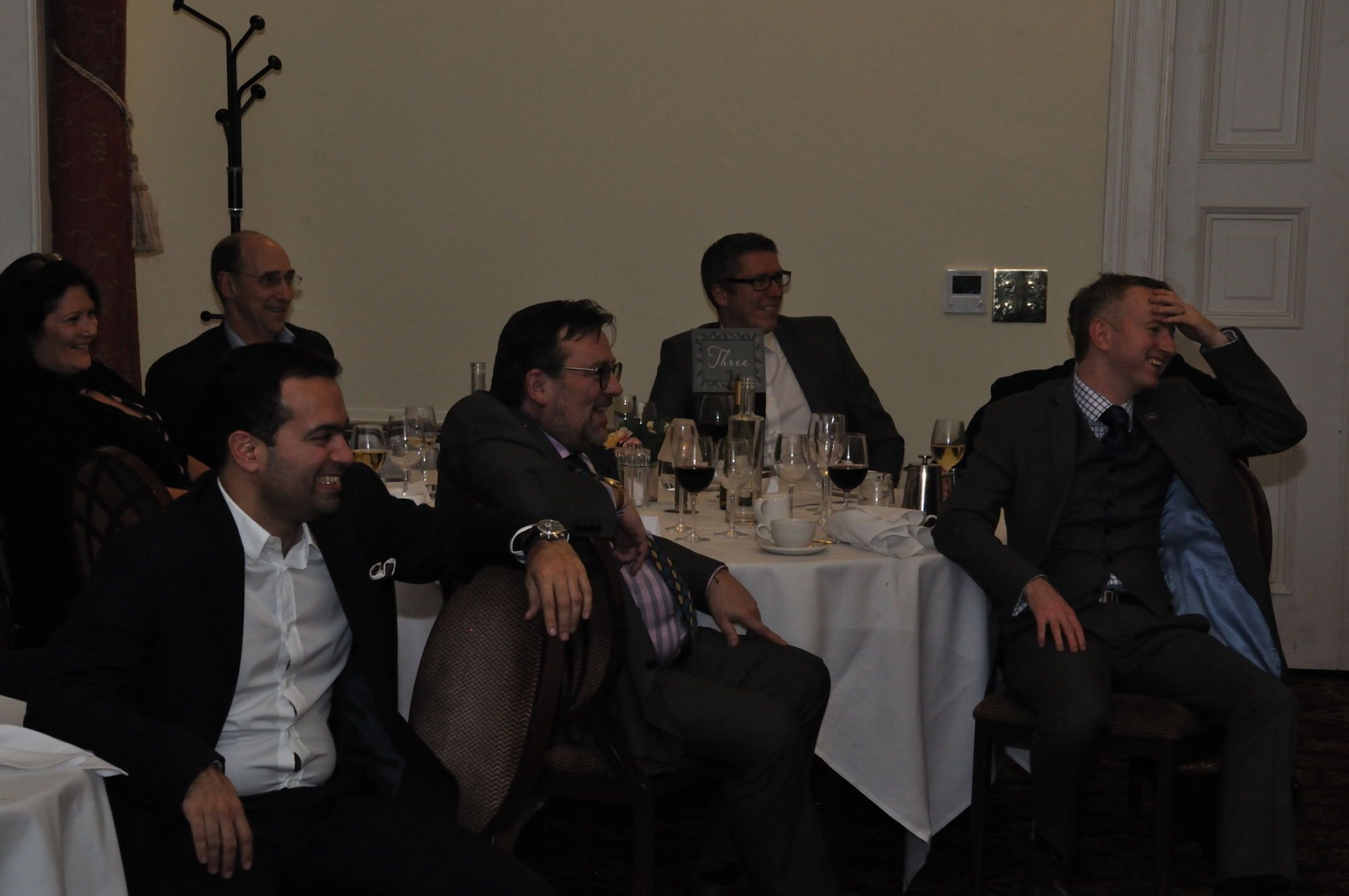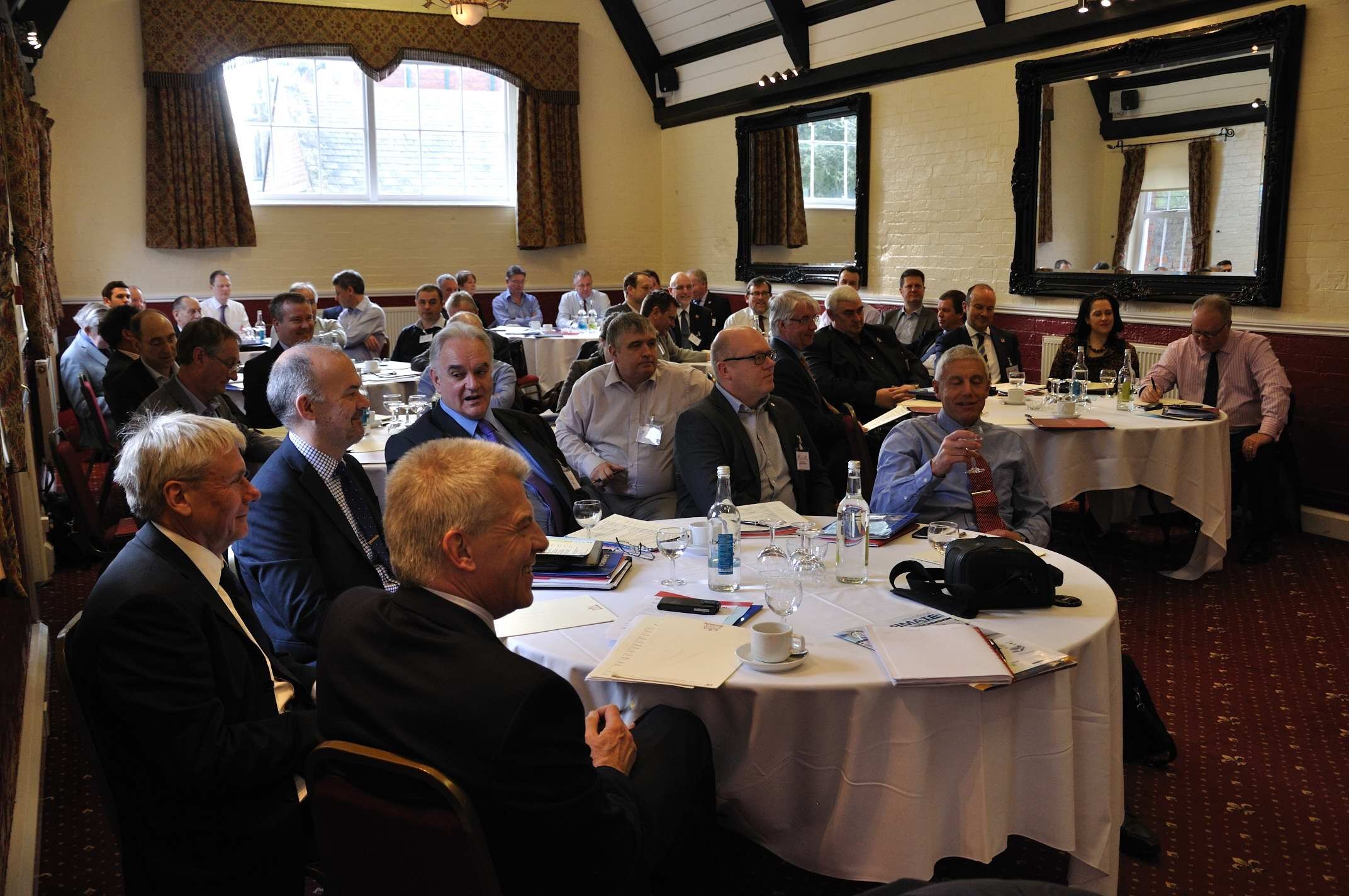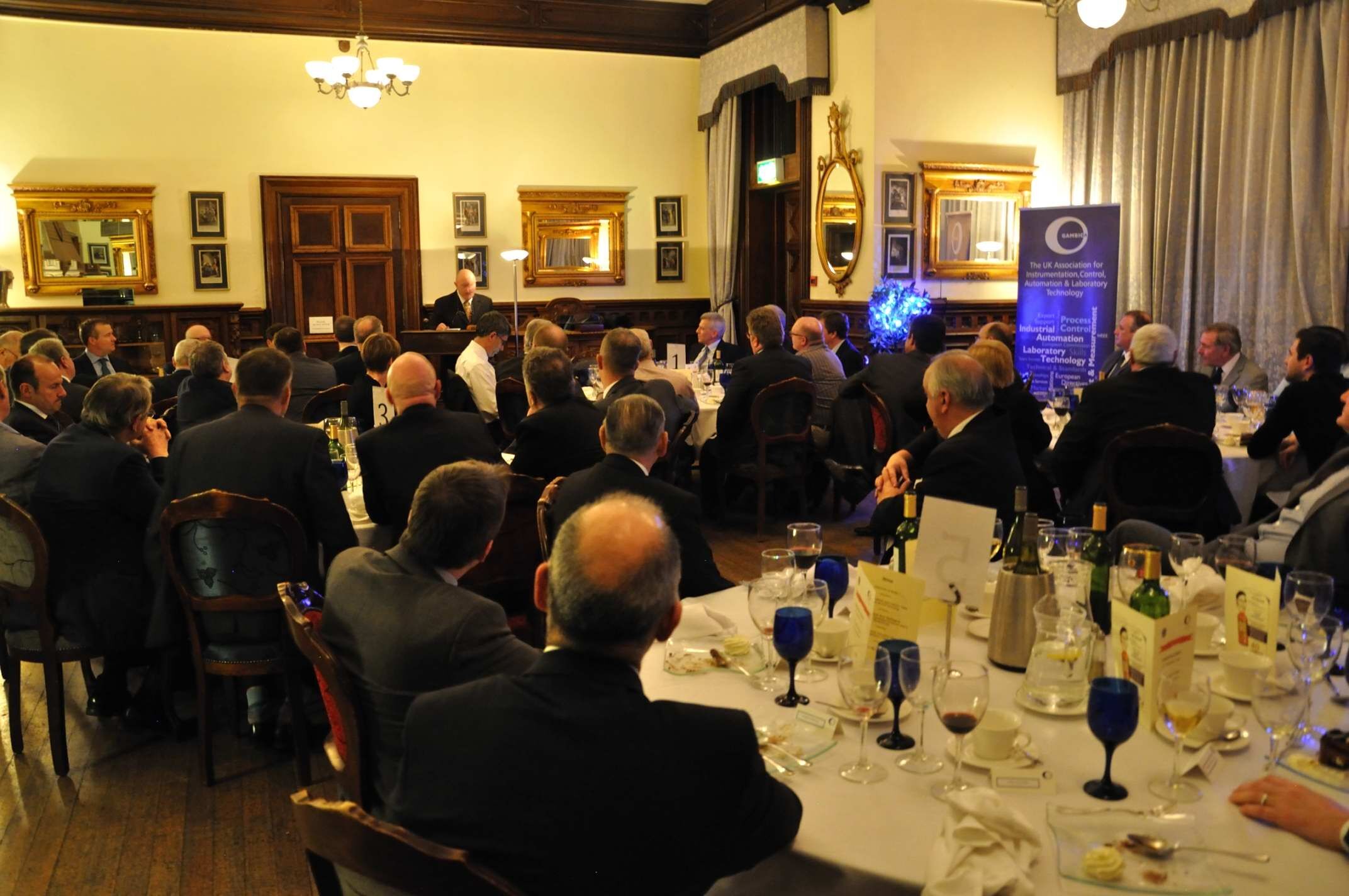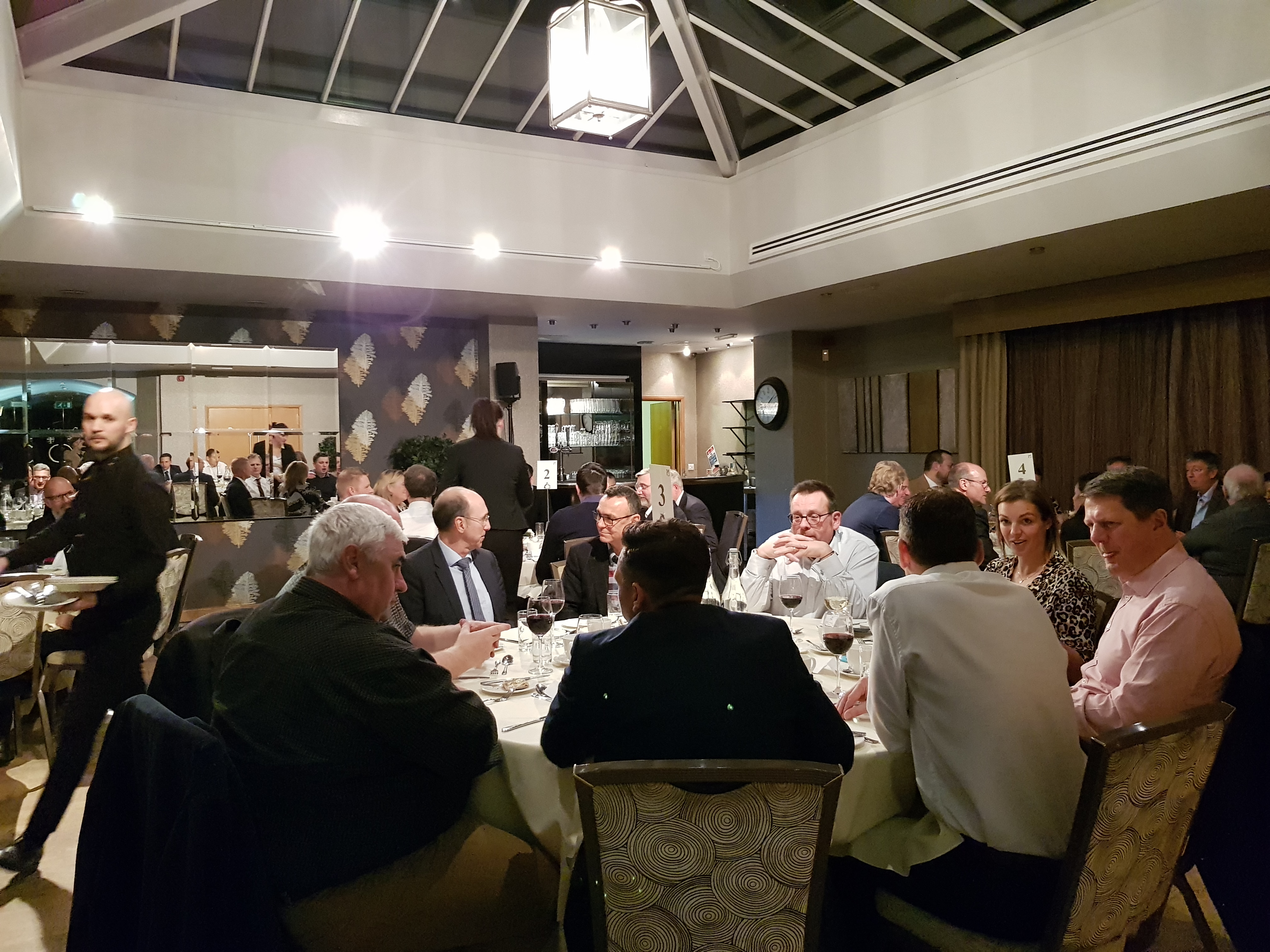 Conference programme
08.30-09.00 Conference Registration and coffee
Session 1 – Forecasts for the coming year
09.00 Welcome – David Smith, Chair Lab Tech at GAMBICA
09.10 Economic forecast – Seumas Nevin – MakeUK
09.35 Political forecast – John Arnold
10.10 GAMBICA and EURIS update - Steve Brambley, CEO GAMBICA
10.30 Coffee
Session 2 – The future for laboratory companies
10.50 Introduction – David Smith
11.00 The organisational design change required to allow innovation
Andrew Peters, Siemens
11.25 5G and what it might make possible, including case studies from the test bed
Mark Stansfeld Worcestershire 5G testbed
11.50 Laboratory informatics – what equipments suppliers have to know
Markus Gershater Chief Scientific Officer and Cofounder Synthace
12.15 Panel discussion: How can Lab Tech suppliers make the most of tech advances?
12.40 Lunch
Session 3 – Planning for succession
13.40 Getting to grips with organisational development and creating a pipeline of new leaders for your business
Tanya Watson
14.00 Employee ownership schemes; to engage staff, cut your tax bill and secure the future of your company
Oliver Smith, Head of Membership – Employee Ownership Association
14.30 Tea
Session 4 – Preparing for success
14.45 Easy social media for lab companies – the essentials
David Glenwright, JC Social Media
15.05 Online marketing for lab companies
Frank Barker – AZo Network
15.25 Panel discussion: Modern methods of marketing – how to get the ROI you need
15.45 Results of the business sentiment survey and close
Comedian, police officer and legal commentator Alfie Moore to headline Sutton Coldfield
Humberside police officer Alfie Moore (currently on a career break) will be speaking after dinner at the 2020 Lab Tech Suppliers' conference with helpful explanations of why you can't rob a bank and how to get an admissible statement out of a police dog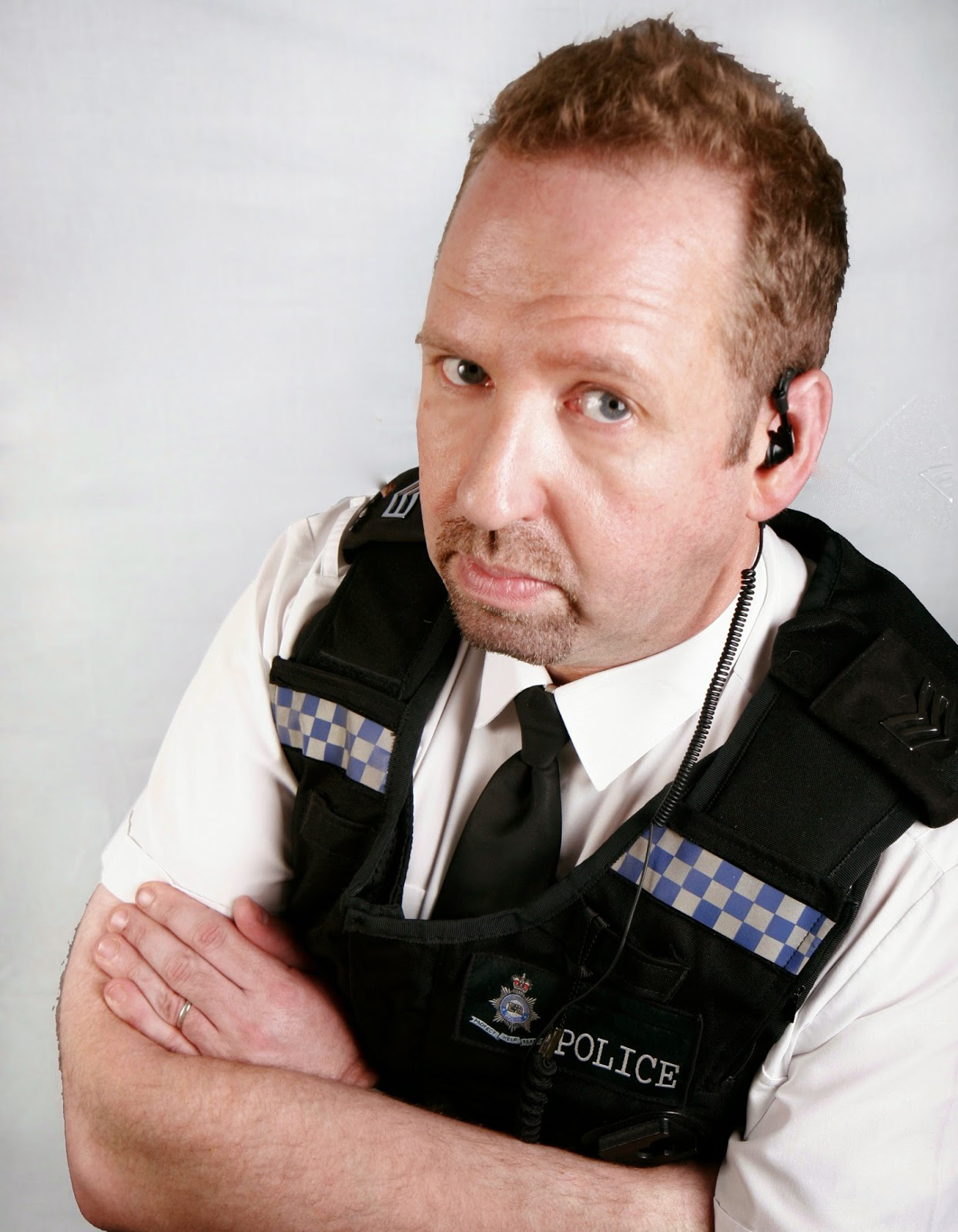 .
"Very funny......... lots of well-crafted jokes" - The Telegraph
"His tales of life on the force are both hilarious and utterly convincing"- SceneFirst "He's terrific with a live audience" – Daily Mail
"He's a very funny man" - Rhod Gilbert
"Brilliantly funny, genuinely hiilarious" – David Mitchell
Please find brief speaker biographies below: