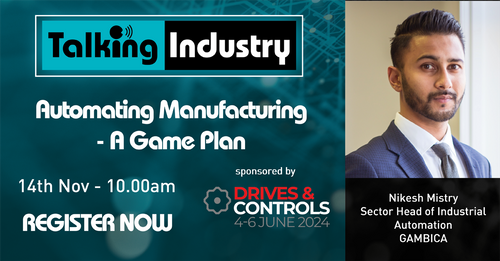 In this webinar session of Talking Industry, an expert panel will deliver experience, expert opinions and information on how robots are shaping the future of industry, at the time that there is a shortage of workers with competent skills to meet industry demand.
How are robots allowing manufacturers to address product quality, cost savings, reduced waste, repeatability, speed and accuracy?
GAMBICA's Sector Head for Industrial Automation, Nikesh Mistry, will be part of the expert panel. Alongside him will be John Mackey, Digitalisation Sales Specialist at Siemens and Gary Livingstone, CEO of LG Motion.
Register to attend the webinar here.