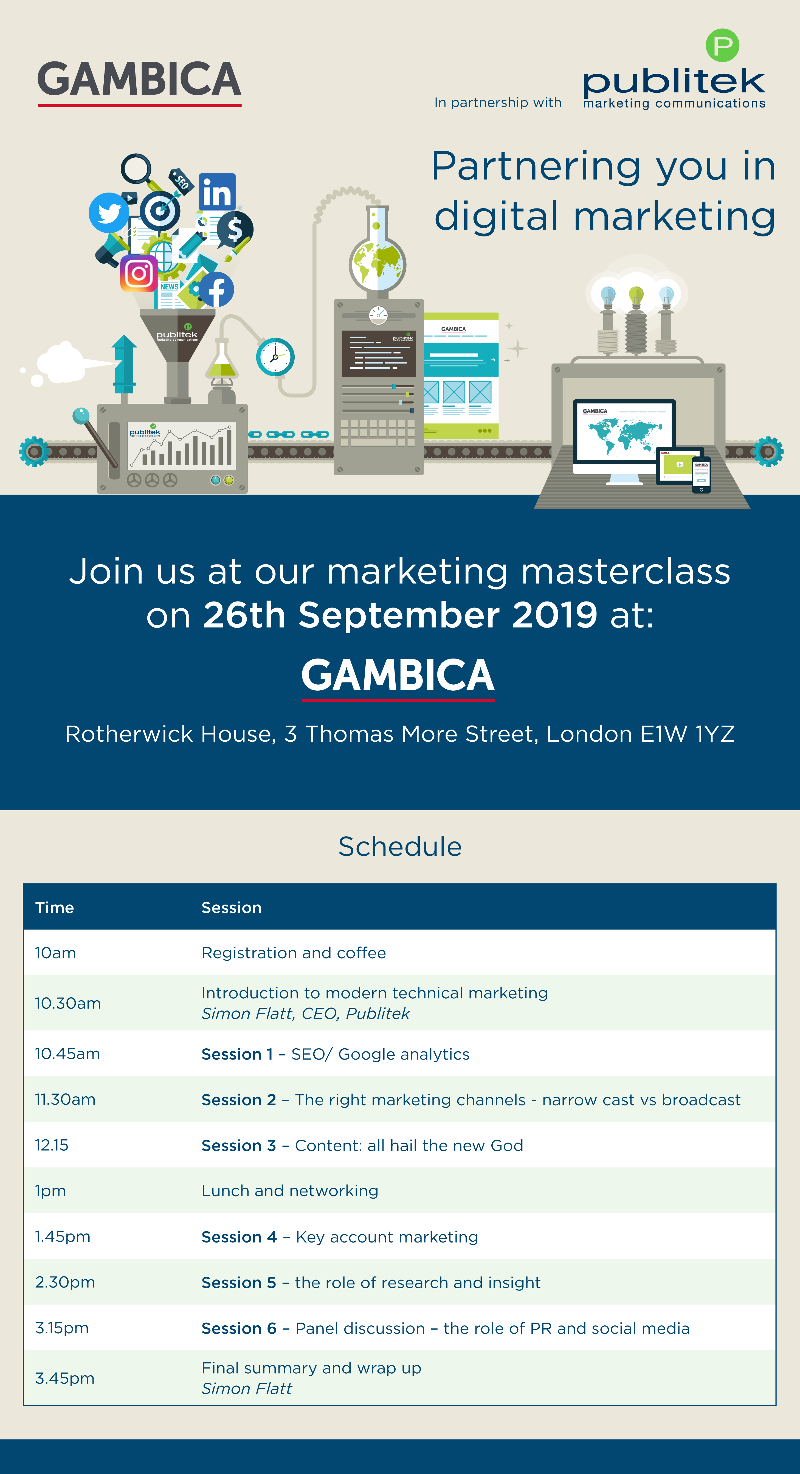 Please Note: This event is for GAMBICA members only
If you would like to talk to us about membership, please get in touch
We all know that marketing to engineers, scientists and technical businesses is difficult and that the attitudes, tactics and budgets are very different to that seen in the consumer world. Coupled with this is the fact that the marketing environment has changed out of all recognition in the last five years and the pace of change is increasing. To help our members overcome these issues we have partnered with GAMBICA member Publitek, the specialist marketing communications agency, to deliver a Marketing Masterclass which will cover the key topics that marketing departments in all GAMBICA member companies are no doubt facing.
The Marketing Masterclass will be totally focused on the sectors in which GAMBICA members operate and will include case studies that demonstrate return on investment and the tracking of business from the beginning to the end of the process.
The Masterclass is free to attend, but we are limited to 30 places, so please register early to reserve your place