With the current pressure of rising inflation, interest rates and energy costs, global supply chain issues, and the Ukraine conflict, there is much uncertainty in what the next 6 to 12 months will look like for our industry.
As part of our efforts to share knowledge within our community, we commission an economic forecast from Oxford Economics centred on the industries and global regions that GAMBICA members supply into.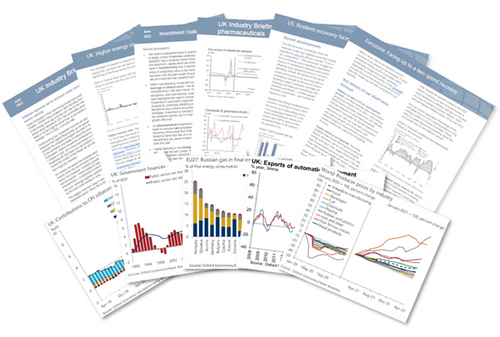 The full 39-page forecast report, presentations and expert commentary are available to GAMBICA members and non-members alongside a political roundup from the Department for Business, Energy and Industrial Strategy, highlighting changes in policy and regulation impacting GAMBICA members' sectors.
Head to the Economic & Political Update page to get your hands on our most recent forecast, issued on 14th June 2022