GAMBICA has carried out a survey of our member companies asking the question: Does your company think the UK should be part of the European Union?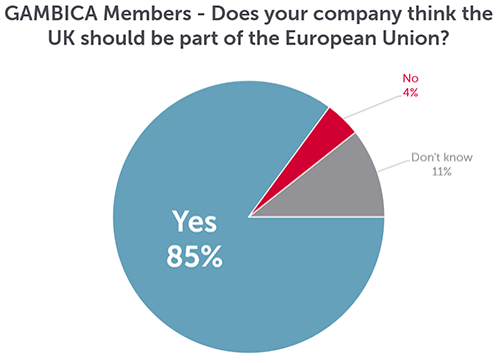 A large majority (85%) responded that the UK should remain in the European Union, with 11% undecided and 4% of the opinion that the UK should not be in the EU.
Of those responding "Yes", 33% qualified their answer with some changes to be negotiated. These included ensuring the relationship is based on trade and economics rather than politics and reducing bureaucracy & cost of membership.
GAMBICA will carry out another survey closer to the referendum to see if there is any change in opinion