With the current pressure of rising inflation, interest rates and energy costs, plus global supply chain issues and the conflict in Ukraine, there is much uncertainty in what the next 6 to 12 months will look like for our industry.
As part of our efforts to share knowledge within our community, we commission an economic forecast from Oxford Economics, centred on the industries and global regions that our members supply into. We have timed the forecast to give the most accurate and up-to-date report from Oxford Economics. The forecast comes as a detailed 30+ page report and will be presented at a live webinar on Tuesday 14th June 2022
You can reserve your copy and register for the webinar here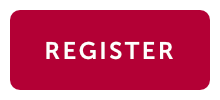 The cost of the report is £125 + VAT per company for members (£280 + VAT for non-members) and you will receive a digital copy that can be shared within your organisation. After you have registered for the report and webinar, you will be able to reserve up to 2 further places on the live webinar for colleagues at no extra cost. (we will send details of this by email after initial registration). You will also be able to share the recording of the webinar much wider within the company.
The live webinar will take place from 09:30 – 12:15 and will be:
Government update - BEIS
UK and World macro-economic forecast - Oxford Economics
UK industry market trends and forecast - Oxford Economics
The new era for R&D tax relief - ForrestBrown